The Product Requirements
Got a fascinating product idea for your business? Well, having an idea is easy, but actually deploying products in a successful manner is what matters the most. Many of us can come up with an idea for a great startup or venture, but do we all think of the requirements to  deploy it?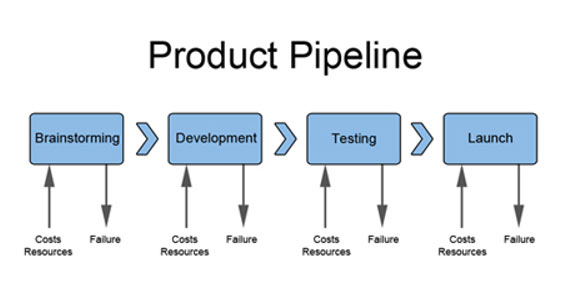 Product requirements can involve a board strategy. This can include production planning to the development of Minimum Viable Product (MVP) by the team. As a decision maker, you need to make sure that your new product meets your current business goals and mission statement. However, below are some highlights that you need to keep in mind while deciding on your product requirements.
1. Understanding the Pain Points and Business Goals
People do not purchase products because they have certain features; rather, they get products to help solve problems. Consider the products you tend to use every day as well as why you use these products.
For example, you probably would not state that you like LinkedIn for its direct messaging feature or newsfeed algorithm. Instead, you would say that LinkedIn helps you in finding job opportunities or hiring the best people. This is why it is important to understand pain points.
Before actually launching a new product you need to understand your business goals. As an IT consultant, you need a thorough and in-depth study as to why a specific product can be a fit for your business or is in accordance with your business goals. Having extensive research regarding the product can be a good starting point. This is where you can use digital databases and cloud based products.
You should also beware of creating a preliminary list of detailed requirements your product needs to meet to appeal to potential buyers. Of course, noting down a brief idea and goals for your product is a great way to start. But there is a risk that it can also lead you down the wrong path.
What if your detailed Product Research Document (PRD) contains a list of all the in-depth requirements, but yet fails to answer the basic essentials of your new product.
2. Research, Marketing and Gathering the Data about the Product
Research and marketing play an important role to make any new product a success. Perhaps, it is one of the essential product requirements. Without analyzing the historical data and customer reviews you are not going to get things right.
In the age of the internet, we have countless resources to gather relevant data. How about using online marketing tools and network to target your potential customers? Perhaps, you can also use personalized marketing. Additionally, you can also take help from focus groups to get an idea about customers will react to your product.
You can use these tools to get feedback seamlessly:
AngelList
BetaList
Unbounce
Another great way is conducting surveys relevant to your product. Perhaps, if you lack a decent marketing budget, then reviewing websites in the same industry niche as yours and getting feedback from early adopters of your product can be helpful. You might come across a five-star rating for your competitor product. But have you gone forward and thought about all the efforts they put in to achieve that rating?
With these tools, you can harness the power of email:
After all, decision makers require a ton of data and metrics to reach an ultimate decision. With poor or lack of data, decision-makers might run the risk of reaching the wrong conclusion that might seriously affect the product's feasibility.
3. Convert Product Features into User Stories
A user story is a brief and self-contained piece of development work that is designed to achieve a particular goal within the product. A user story describes the desired outcome or intent of a small yet full slice of user functionality. Note that a specific product feature might comprise multiple user stories.
These are some of the benefits of leveraging user stories:
Stories capture desired outcomes and intent, and leave the real development instructions with the experts and specialists: the developers themselves.
Stories can fit easily into sprints; in contrast, features usually can't. As a result, stories make for more effective collaboration and scheduling.
Stories are vertical; this means they represent a complete piece of functionality. Hence, they allow development teams to focus all their efforts on one complete piece of functionality
4. Make Sure To Provide Wireframes
User interference (UI) is becoming a leading way to generate leads. The way you place content or "Call to Action" statements can highly impact the outcome and increase your click through rate. This has increased the demand for wireframes. In simple words, a wireframe is a tool that represents the proposed functions or elements of a new product.
Wireframes are both essential for team members and clients. For team members, wireframes can give the confidence that the product is catering to users' needs while fulfilling business objectives at the same time.
Wireframes are commonly used in the early stages of the product lifecycle. Of course, you are not going to take the risk of non-visualization of your new product and leave your team hanging.
For clients, wireframes help visualize the deliverable. They can also be used as a tool to get quick feedback from the client by using it as an early visual of the product. It is always easy for the client to grasp the concept in wireframes. But it is the designer that needs to put the visualization into perspective.
To counter the conflict between visualization and product design, make sure you consult your designer before you forward the wireframe to your client. As a technical decision maker, you also need to make sure that your wireframe covers all the requirements of the client that can get you positive feedback.
5. Prioritizing the Minimum Viable Product (MVP)
How about formulating a Minimum Viable Product for the client before you actually submit the deliverable? Perhaps, this can also serve as a marketing strategy for decision makers. MVPs are becoming quite common to gather product ideas and feedbacks in the early stages.
This can also be helpful in reducing the cost of a product. By actually creating the full-fledged product and customizing it later in case it is not in line with the client's expectation.
MVP is a smart way to release your outstanding product in the market or satisfactorily delivering it to the client. This can also help reduce the cost of the product by getting an early response. They are also likely to help your team gain confidence and stay motivated that they are working in the right direction.
Besides, the MVP is likely to have enough basic features that will provide decent and thorough feedback to your team. As a decision maker and marketer of the product, MVP should be prioritized before you forward the deliverable to the client.

Vimware is a Los Angeles based IT strategy and services firm that strives to be your most trusted technology resource. We work with you to understand your business demands and goals, then align them with the right technology strategy and solutions. We help you improve your digital footprint by carefully managing every detail throughout the Product Life Cycle.