ABOUT VIMWARE
Vimware is comprised of business leaders who understand information technology and offer the strategic advice necessary to ensure scalability and growth.
Our customized, integrated, business-centric solutions and platform-agnostic technology approach assure that your company's unique challenges and expectations are met and exceeded. Because our business model is an onshore/offshore hybrid, you're guaranteed to get the highest level of strategic planning and partnership while reaping the economies of offshore implementation.
We are dedicated to efficiently solving your technology infrastructure challenges, from short-term, high-level consultation to long-term, web, database, CMS and eCommerce development and implementation. Vimware partners with you to move your business forward.
Get Started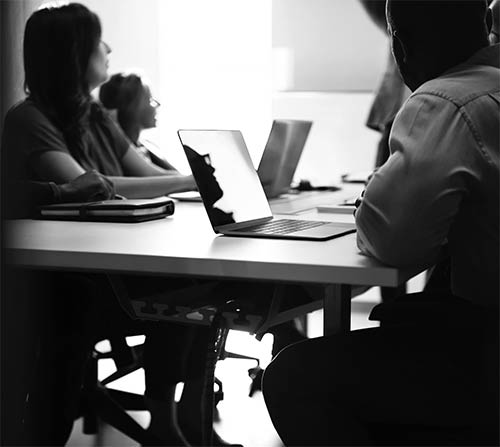 VIMWARE MANAGEMENT TEAM
Vimware has over 20 years of technology experience.Our team expertise consists of business strategy, product management, software development, system architecture, business intelligence, web optimization, project management, phone systems and Agile Development.
WHY CHOOSE US
Our local experts work closely with you to build trust, understand your needs and create custom solutions. We provide efficiently developed solutions without the complexities of having to deal with development.

PERSONAL TOUCH APPROACH
We believe in building strong partnerships and trust

EXECUTION EXCELLENCE
Proven processes combined with extensive experience deliver high quality results

LOCATION ADVANTAGE
Our Southern California based senior team allows us to be there, in person, when you need us.

UNPARALLELED SUPPORT
24-hour support available with impressive turnaround times

CUSTOM SOLUTIONS
Because every engagement is unique

IMPACTFUL RESULTS
High quality outcomes & scalability at competitive prices
The Vimware team has created customized solutions for us that support business growth. I have worked with them for more than five years and their quality and support has helped drive development and innovation to new levels. - Michael S.